Chairman Message
On behalf of the board of directors, I would like to thank all of our clients and associates for their trust and support, without which, our success wouldn't be possible.
After a long five decades of our presence in the field of Oil Production, Storage & Handling and with our continuous efforts to strive for better we take pride in being one of the leading Company in the Operation of Oil Terminal and a major player in the development of Western Desert.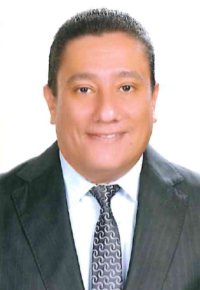 The company's goal is continuous development and upgrading of the Terminal Facilities to achieve the highest degree of Customer Satisfaction.
As a company that uptakes Most of Western Desert Oil Production, We are confident that we will continue to offer cost effective, efficient, safe and comprehensive services to Western Desert Petroleum Companies and we state that our priority is the constant improvement of the quality of the Services that we offer, through the continuous education and training of our staff, so that they too can contribute to the achievement of our company's goals.
As we look to the years ahead we renew our promise to remain committed to excellence, keep side by side changes and innovations, adopt better management and Operational techniques and successfully overcome all challenges before us.
Regardless of the reason you decided to visit our site, we hope you will come away with an understanding and appreciation of the kind of firm we are, the values we share, and the kind of people we are. We hope you'll come back again.

Previous Chairman
Eng. Ahmed El-Sayed El-Shaer

From September 2017 to October 2019

Eng. Ahmed Mohamed el khams Ahmed Salim

From December 2015 to August 2017

Eng. Mohamed Abd El Rahman Mohamed Ali Hathout

From April 2015 to December 2015

Eng. Mujahid Ahmed Ali Al Batawi

From July 2011 to April 2015

Eng. Elsaid Abd El Halim El Sayed Ismail

From June 2010 to May 2011

Eng. Ahmed Amr Mohamed Shokry El Kalaiza

From May 2008 to June 2010

Eng. Ahmed Attia Ahmed Al Waili

From  July 2005 to May 2008

Eng. Osama Fakhri Mohammed Al Ibaiari

From August 2002 to July 2005

Eng. Ahmed Mohamed Ahmed Gabr

From November 1998 to August 2002

Eng. Munir Abd El Hamid Al Tukhi

From December 1994 to November 1998

Eng. Nasr Ajiz

From November 1994 to December 1994

Eng. Mohamed Mohie Elddin Mohamed Ali Bahgat

From March 1982 to November 1994

Eng. Mohamed Hassan Al Dway

From April 1975 to March 1982

Dr. Mahmoud Sayed Amin Taha

From July 1968 to April 1975